Ok... 12 points.
In D1, an abomination arises, an unholy menace that is uneleashed upon the world. Some believe them to be spawns of the devil, others believe them to be related to the Krump. Either way, the are known as The Scourge. (
Create race, 6 points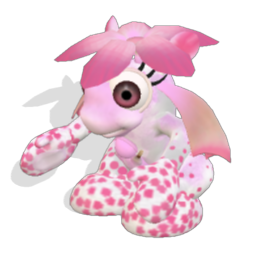 +1 evil obviously
Horrid menaces that flood the land and consume and destroy, they seek only to devour all that stands in their way and crush it beneath their cute white feet. Utilizing swarm tactics involving tens of thousands of individuals, all of whom are individually expendable, the Scourge are a race bent on constant warfare and strife, actually encouraging civil war among their own number to hold off overpopulation and to cull the weak.
They are created with the Order known as the Temple of the Maw, represented by a mouthful of gnashing teeth. This unholy caste stands above the fray of the rest of the Scourge, but the competition here is if anything more intense, with betrayal and duplicity not only encouraged but required to advance high into its ranks.
Andarcas, bored for the moment of harassing Miserable Failure and declining to follow him to greener pastures, heads north east and giggles in delight when he finds The Scourge. He(
command race, 4 points
)manipulates the power struggles in The Scorge to found the city of Horgharghn, a destitute hive of suffering and unrighteousness in the eastern portion of D1. Smaller settlements are established but rapidly rise and fall per the chaotic culling nature of The Scourge and their bloodthirsty social system. They expand eastward into D2 and D3, rapidly establishing their presence and spilling seas of their own blood.
2 points remaining